Have you ever imagined yourself becoming a student at Dartmouth College? That of course will be a great privilege. Perhaps, you are no longer comfortable staying in your present school? You can see reasons lots of students transfer to other universities before graduation. If that is true, then you really need to go through this article to enable you to excel in your admission process. This article has all the necessary tips that you need to excel.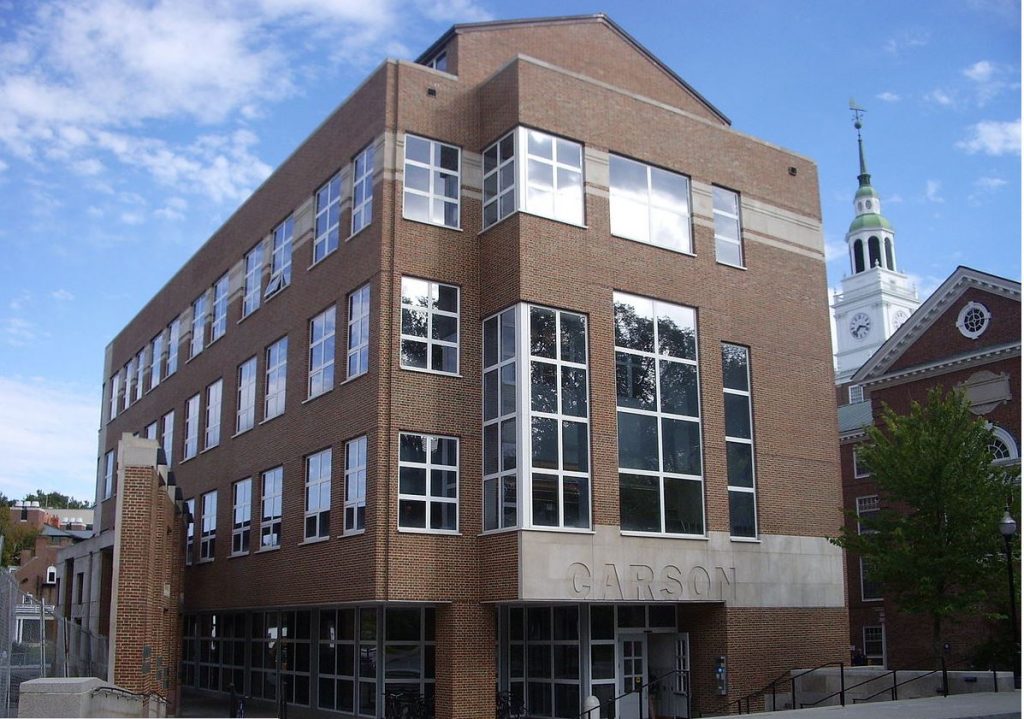 About 37% of college students transfer to a different university at some point in their undergraduate education.
So, transferring to another school may be a wise decision for students who are unhappy at their current institution. However, there are some obstacles specific to transferring students that they will need to overcome to enable them to get transferred successfully.
As has always been the case, transfer acceptance rates are generally lower than acceptance rates for non-transfer students at the same schools. Moreover, many top schools have had policies that do not allow students to transfer.
Meanwhile, in recent years, this reluctance to accept transfer students has appeared to decrease. This is partly due to the 7.8% decrease in the national undergraduate enrollment rate over the past two years.
In the same way, retention rates are also declining. In fall 2020 alone, the number of first-year students who returned to college for a second year dropped two percentage points to 73.9%, the lowest it has recorded since 2012.
In that case, since fewer students are enrolling and remaining enrolled in postsecondary education programs, colleges are being forced to either accept the decline in student enrollment or compensate for the decline.
So, accepting transfer students has become one way for schools to make up for smaller incoming first-year class sizes and declining retention.
During the 2020-21 academic year, more than 2 million college students transferred to another undergraduate institution. As of fall 2021, the number of transfers at highly selective institutions, such as Dartmouth has increased as much as 6%.
Hence, with quality universities becoming more and more willing to accept transfer students, it may be an excellent time for students unsatisfied with the first school they chose to move to a different college.
As an applicant, you can read on to learn more about transfer acceptance rates, GPA and application requirements, and other aspects of the transfer process at Dartmouth College.
Dartmouth Transfer Acceptance Rate
With regard to this, the transfer acceptance rate for Dartmouth is traditionally less than 2%.
So, in 2019, the school received 736 transfer applications. Of those 736, 11 students were accepted.
In 2020, however, the transfer acceptance rate for students applying for the fall semester was much higher. Two hundred seventy-three students submitted transfer applications, and Dartmouth sent offers for admission to 78 of them.
As result, this makes the acceptance rate for 2020 transfer students about 28.5%. This is almost 20 times the rate seen some years back. However, the massive increase in the transfer acceptance rate should be considered somewhat of an anomaly rather than a new expectation.
In reaction, the school has stated that they accepted such a high percentage of transfer students because there was a much higher than the usual number of students who decided to defer their enrollment for a year.
Dartmouth cites the ongoing ramifications of the COVID-19 pandemic as the reason for this five-fold increase in the number of students electing to take a gap year.
In that case, the acceptance rate for non-transfer applicants for Dartmouth's class of 2025 sets a new record for the lowest rate in all of the school's history, with only 6.17% of applicants accepted.
The total number of admission offers the university gave out for this cycle is also the smallest recorded so far for the past 40 years.
Application Requirements & GPA for Dartmouth Transfers
In respect of this, Dartmouth does not require a specific GPA for transfer students to be considered. However, most accepted transfer students have a GPA of at least 3.7.
On the other hand, Dartmouth's admissions officers are more interested in the entire academic record of the prospective transfer student. This includes the courses they have completed and the grades they made.
So, in order to be eligible to apply to transfer to Dartmouth, students must have completed two years or less of coursework at another college or university.
Meanwhile, students who have already completed a bachelor's degree or equivalent are not qualified for transfer admission to Dartmouth. In the same vein, students who have earned college credits while enrolled in high school are also ineligible for transfer admission and instead must apply as first-years.
Again, prospective transfer students must fill out Dartmouth's transfer application form. This must be done along with the $90 application fee.
Other required documents include a final report and transcript from high school. That is not all. The student will as well present a transcript and official report from a college official at the university from which the student wishes to transfer.
Similarly, transfer students also need to submit two evaluations from past college professors. To complete the application, students must provide proof of SAT or ACT scores or a testing waiver.
If the transfer applicant is admitted, they are required to submit an updated college transcript and course syllabi for all courses so that Dartmouth's department and faculty can determine how many credits they will accept.
Dartmouth Transfer Deadline
Hence, the deadline for transfer application submissions, including all supporting documents and the application fee or fee waiver, is March 1st of each year.
In the same vein, all financial aid application materials must be submitted by the March 1st deadline.
In that case, transfer candidacies will receive one of three possible decisions. The three decisions are: admitted, denied, or waitlisted. If the transfer application is denied, there are no further steps for the student to take.
So, if the applicant is admitted, they must notify Dartmouth whether or not they plan to accept the offer for admission sometime around the end of May.
In the same vein, for students who are placed on the waitlist, whether or not they will eventually receive an admission offer depends on how many students who were accepted decide to enroll or decline Dartmouth's offer.
Frankly speaking, around 10% of applicants are offered a spot on the waitlist, but this number varies from year to year. Waitlist applications from transfer students are reconsidered from around early June until July 1st.
Again, from May till the end of June, accepted transfer students must submit an up-to-date college transcript, final grades received, and syllabi for all courses taken at another university.
These materials will then be reviewed by Dartmouth's registrar and relevant academic departments to determine what credits they will accept.
What is the Decision Date for Dartmouth Transfers?
In this case, transfer applicants will receive an admissions decision in mid-May. After finding out that they have been accepted, placed on the waitlist, or denied, Dartmouth applicants have three options.
Those who have been denied can either apply elsewhere or try reapplying to Dartmouth after waiting a full academic year. In the same way, applicants who have been placed on the waitlist can only cross their fingers and wait to hear more from Dartmouth admissions.
On the other hand, accepted transfer students have until mid to late May to inform Dartmouth if they will be accepting their offer for admission or not.
This implies that transfer students have a bit more time to consider their options than both early decision and regular decision non-transfer first-year applicants, who have only May 1st to accept or reject the admission.
The acceptance and enrollment process for transfer students also differs from non-transfer admissions. The reason for this is that transfer students are not eligible for alumni interviews. Although these interviews are optional, some non-transfer students are offered the opportunity after applying.
The interviews are intended only to be informative, evaluative, and productive. Hence, the interview will help to bolster a student's sense of what Dartmouth is like, so there is no disadvantage for those who do not receive an offer. Still, transfer students will miss out on this valuable opportunity to ask an alumnus any questions they have.
Deciding Whether You Should Transfer to Dartmouth
According to US News and World Report, Dartmouth College is the #13 best undergraduate university in the country. It is the only college among the eight Ivy League universities.
In the same vein, the university is also ranked as the fifth-best for undergraduate teaching. In that case, it has been suggested that those who are interested in attending a university that focuses more heavily on providing students with a rich and thorough education than on carrying out graduate-level research should consider transferring to Dartmouth University.
The student-faculty ratio at Dartmouth is 7:1. This is ideal for students who benefit from the kind of one-on-one attention that such small class sizes allow.
In fact, over 60% of Dartmouth's classes have 20 students or fewer. In that case, students can count on an intimate learning environment for many of their classes.
If the retention rate for first-year students is a reliable barometer for gauging student experience, then the numbers say that Dartmouth students are overwhelmingly happy with their choice of undergraduate school. As a result of this, 97% of Dartmouth freshmen return the following academic year.
Again, location is another thing to consider if or not transferring to Dartmouth is the right decision to make.
Placed in the small rural town of Hanover, the school is nestled right between the Connecticut River and the White Mountains. Hence, people who like outdoor activities will appreciate the close proximity to the wonders of New Hampshire wilderness.
In the same vein, for students who have the drive to succeed in Dartmouth's rigorous academic environment, who thrive in small classroom settings, and who appreciate the great outdoors, transferring to Dartmouth has the potential to kick start an enriching, exciting undergraduate experience.
RECAP: How to Apply As a Transfer Student to Dartmouth
Applying to Dartmouth as a transfer student is not hard. So, for those who are interested in transferring to Dartmouth, the first step to take is to check the eligibility requirements. As long as the student has completed not more than two years of undergraduate coursework at another institution, they should be eligible.
After confirming eligibility, the next step is to fill out and submit a transfer application form and all required supplements by the March 1st deadline.
Together with the $90 application fee or fee waiver, this application will require the following supporting documents: a report and transcript from secondary school and from an official at the college from which the student is transferring, two evaluations written by previous college instructors, and SAT or ACT scores or a testing waiver.
As soon as these materials are submitted and received by the admissions office at Dartmouth, transfer applicants can try to relax while they patiently wait until mid to late May to receive feedback from the school regarding whether or not they have been accepted.
Those who are lucky enough to find themselves among the select few students who are offered transfer admission can start compiling syllabi from past courses. They will as well decide which classes to enroll in, and get ready for an incredible four years at Dartmouth.
For Video details, see the Link below: